These pages may be too kawaii for older
or sensitive viewers.
Enter with caution!
~Cuddly Battleship Kattywampus, Webmistress.
May take a while to load sound.


Features a different song EVERY time you visit!
This award is for The Twisted Pikachu Place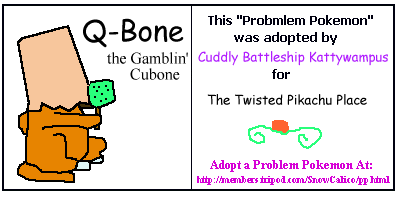 This is my Cubone. He had a gambling problem, so I adopted him and gave him a job as my doorkeeper.